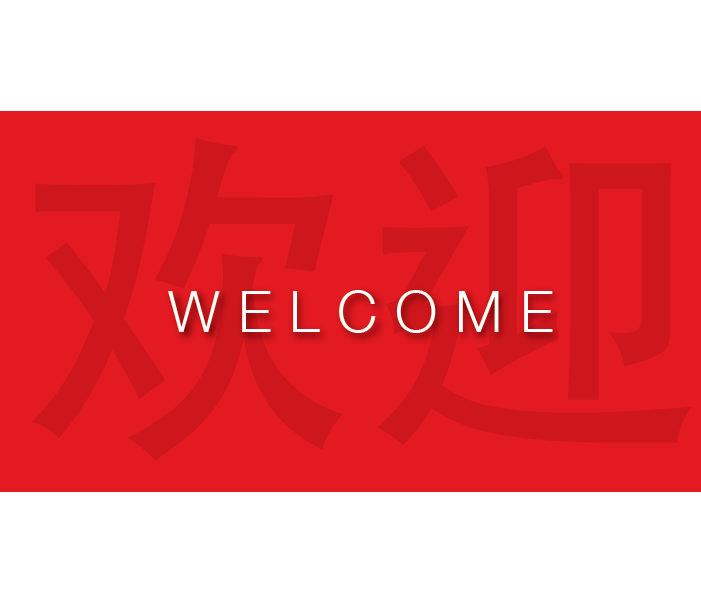 Activities
בבצל שנקרא סין תמיד יהיו שכבות שלא נבין

An interview with ViaMeshi Chairman, Mr. Yuval Ben Sade "The reality of the Chinese market is so complex, there will always be parts we won't be able to understand" IsCham and ViaMeshi Chairman gives his insights on the Chinese economy.





EXPERTS TALK CHINA

A professional seminar for Israeli companies, to learn on Chinese regulations and marketing, focusing on real estate and construction tech industry.





MY CHINESE DREAM

An interview with ViaMeshi GM Ms. Tslil Kleiman on XinHua news. "My Chinese dream is to bridge and bring more Chinese and Israeli people together".





ALL IS WELL

ViaMeshi GM Interviews in Kan News about the popular Chinese TV show - "All is well", which sparks a debate on traditional family values in modern China. (Hebrew)





AUTO-TECH DELEGATION TO CHINA LED BY VIAMESHI & ISCHAM

a delegation of Israeli Auto-Tech companies visited China's most significant automotive conferences, and participated in intensive B2B and pitch sessions led by IsCham and ViaMeshi.





8 MYTHS ON DOING BUSINESS IN CHINA, MAKOR RISHON

הפחד שעובד ירכוש ניסיון ויעזוב, האמונה שהחוק לא נאכף, האימה מ"האשראי החברתי" והמחשבה שסין היא ישות אחת אחידה. דברים שישראלים למדו בעסקים עם הענקית שבמזרח





VIAMESHI OPENING CEREMONY

ViaMeshi's opening gala welcomed government officials and executives from the Sino-Israeli ecosystem. Among the attendees were China's economic attaché in Israel, Mr. WU Bin, Mr. and Mr. Chemi Peres,founder of Pitango VC and son of late Israeli President Shimon Peres who had launched the IsCham activities in China more than a decade ago.





THE 7TH CHINA-ISRAEL BUSINESS SUMMIT

The 7th Annual China-Israel Business Summit brought together over 500 senior executives and decision-makers who came to learn, catch-up on the latest development and meet fellow senior Israeli and Chinese business leaders and government officials involved in strengthening cooperation and shaping trade relations in this arena.





ISCHAM AND VIAMESHI CAMPAIGN TO SUPPORT CHINA

In light of the corona virus outbreak in China, IsCham together with ViaMeshi and Innonation launched a campaign to collect masks and medical equipment to support China and Hubei province.





COME ON COME ON TURN THE RADIO ON

ViaMeshi GM Tslil Kleiman discussing the latest technology changes in China at רדיו מהות החיים - EOL.co.il





EXPERTS TALK CHINA #3

How to Raise money in China?

How to sell your product in China?

How to communicate yourself and your company to the Chinese investor?

These questions and more, were discussed by our experts, experienced in facilitating Sino-Israel investments.





EXPERTS TALK CHINA #5

The Corona Virus Outbreak - Crisis or Opportunity?

Derech Hameshi's experts discuss digital capabilities and digital economy on times of crisis from the Chinese point of view!





EXPERTS TALK CHINA #6

What comes after the curfew?

In this webinar, experts from China examined the return to routine, by sectors, bringing evidence from the ground.

How do each city and enterprise deals with the situation? What does the opening of Wuhan implicate? and more.





MEDICAL WEBINAR TOGETHER WE WILL CHANGE THE FUTURE OF HEALTHCARE

In this webinar, hosted by Derech Hameshi together with IsCham and ARC Sheba Israeli medical companies and doctors presented their achievements in healthcare, to an audience of more than 50 representatives of Chinese hospitals and medical organizations.





Women Talk China

On August 12th we co-hosted the "Women Talk China and Hong Kong" webinar together with HKTDC, the panel featured four professional women from leading companies, including Newsight imagine, PTL Group, Jasmine Group, Asia Direct Capital.

The experts shared insightful information about the changing Chinese market and the implementation of new strategies to comply with the new trends.





China-Israel Mobility Forum

On August 26, ViaMeshi introduced top leading Chinese OEMs including Dongfeng Automobile, BYD, Chery Automobile, BMW, FAW, ChangAn Automobile, Saic Motor, DiDi and more to Israeli high-tech companies from the Automotive sector.
The forum began with insightful keynotes by Chinese Automotive experts, followed by pitch session of the Israeli startups, and concluded with B2B meetings between the participants, discussing future cooperation opportunities.





Tmall Exposure Webinar

Co-hosted with FICC and IsCham the "TMALL Webinar" aimed to expose Israeli brands to Tmall - one of the most effective B2C channels in China.

Aline Guo-Hafele, International Business Manager at TMALL shared with valuable information on the unicity of TMALL for overseas brands, and how it helps build their brands in the Chinese market.

Shlomi Mahfouda, CEO & Founder of Up2China, walked us through the process of opening an e-store on TMALL for Israeli companies and the characterizes of the Chinese consumers.